This is about Innovations. Applying. Execution.
Vision S.R.L. operates in the hotel segment since 1992 specialising in hotel security. Our offices are located in South Tyrol.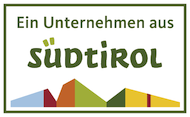 PamiBar by Vision S.R.L.
Via Mainardo 162
39012 Merano, South Tyrol
Italy
Registered VAT.Nr. IT01492390214
Tel. +39 0473 222350
Fax +39 0473 222360
Email: minibar@pamibar.eu
Web: www.pamibar.eu

Have a question?
Talk to us. E-mail us, Melanie Donà, our sales coordinator will contact you within 24 hours.
You can also opt for our call-back service!